9 May 2010 -
Gosh, my blog has been missing updates. With no interesting activities happen recently, I decided to post about my digi part time job for the whole 5 months since I've been working in January. Initially, I worked alone for the first week.
Yee Lim
and
Joe Hang
joined me later in mid-January.
We travelled everywhere for almost all digi roadshow, so there's no fixed place where we worked. Selling normal sim packs for the locals was the most boring roadshow of all. They were ignorant and most of them already have their own numbers so they don't even bother to look or listen to us. Migrants market was interesting. They came like a swarm of bee and wipe out all the sim packs. Unexpected right?
Raymond and
David Ong
are the current leader for D&U Distributor, the digi company I've been working for. They drive their van almost everyday, everywhere and few times a day to set up roadshows. Places that are far from Ipoh such as Teluk Intan, Ayer Tawar, Sitiawan were common places where roadshows were being set up.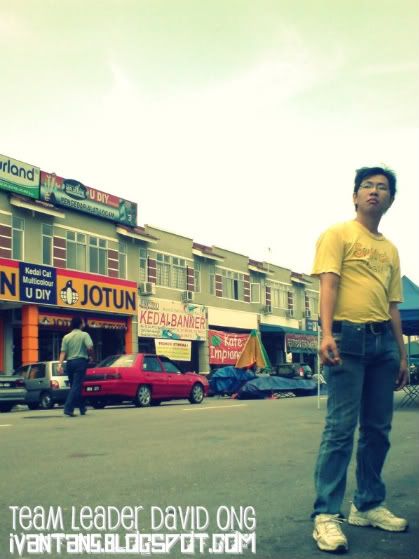 However, there are some places near Ipoh which were worth working such as Menglembu and Silibin pasar malam, Shen Jai High School, Kampar UTAR, Keris College, Gunung Rapat, Pengkalan and many more. These places does not require much travelling time.
It was quite fun to work with friends actually, especially there were no strict rules to follow. We just need to wear our digi or broadband shirt along with jeans. Promoting skills can be trained too. This gives us more confidence in communicating and understanding our customers. I admit that sometimes it was quite frustrating and tiring to work in distant places but as time passes, I treat it as an eye-opening experience for me to explore places which I will never go for nothing.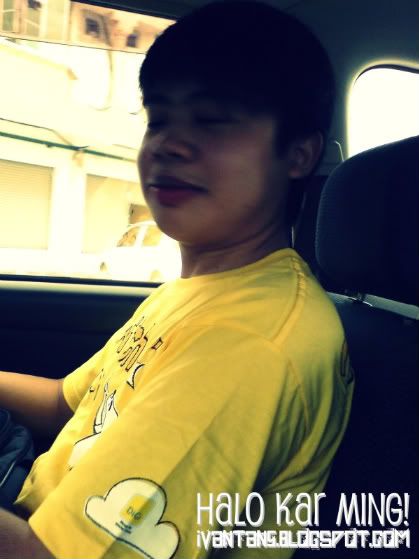 Kar Ming joined us for just once for Simpang Pulai roadshow before he worked in Kenny Rogers. After chinese new year, Haw Tung joined us too. So, the 4 of us have been working together for quite some time.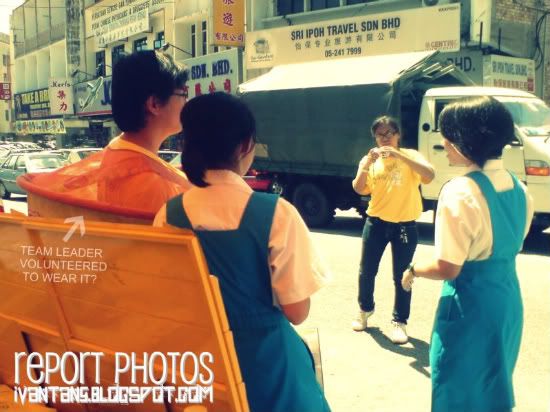 Photos taking are common. They have to submit those photos to digi center for reports. Besides setting up umbrella and tables, we have to wear those sandwich can man costumes to give away balloons and free pop-corns to anyone who passed by. We called those costumes rubbish bin, its the same as what Haw Tung's wearing in the photo above. LOL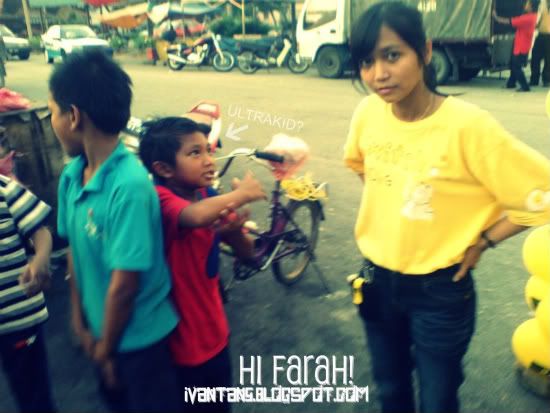 Throughout my working life, I've met quite a number of strangers who later became friends. Travelling, travelling and travelling. I will never get boring from those travellings.
Vizent
worked with me once in Kampar. We were in shortage of promoters that time so I called up him.
Katherine
was the one who called me for work everytime. I think I've updated about her in my previous post for her simple birthday celebration.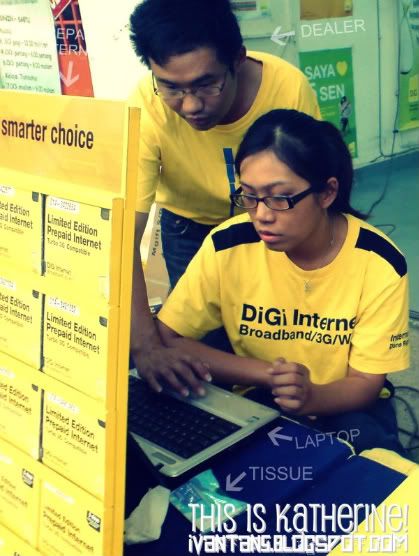 Last but not least,
Wai Hoong
joined me just 3 days before I quit my job to further my studies in form 6. We worked in Casuarina Hotel along with Katherine for international players market. Players from China, Pakistan, Egypt, Australia, Korea and India were staying there for their 19th Sultan Azlan Shah Cup competition for hockey. It was the best working place as we only sell sim packs for them to use throughout their 10-day competition. They were extremely friendly compared to those Malaysian players. It was indeed a pleasure to meet them in real although I'm not a big fan of hockey. That's all for this post. Thanks for reading =)