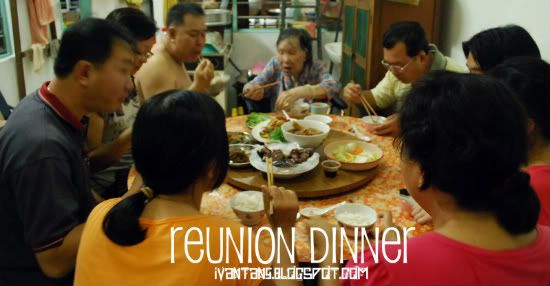 Had my reunion dinner on the 13th February. It was the same every year. Relatives will be coming back for dinner. As usual, my uncle who is my dad's big brother will be cooking at my grandma house. The dinner was superb!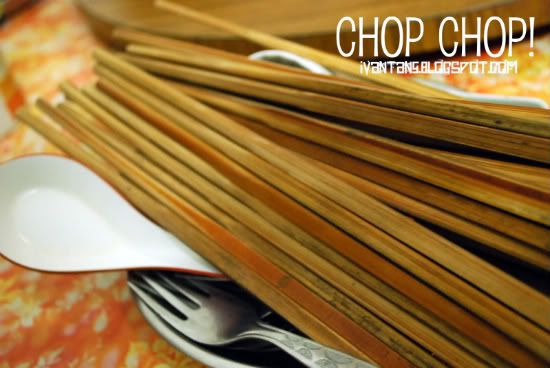 The elderly will be sitting at the dining place whereas the grandchildren will be setting up a table and enjoy our dinner at the living room every year due to insufficient seats.

My grandma's daughter in laws a.k.a my mom and my aunt were busy serving, preparing and cleaning up throughout the day.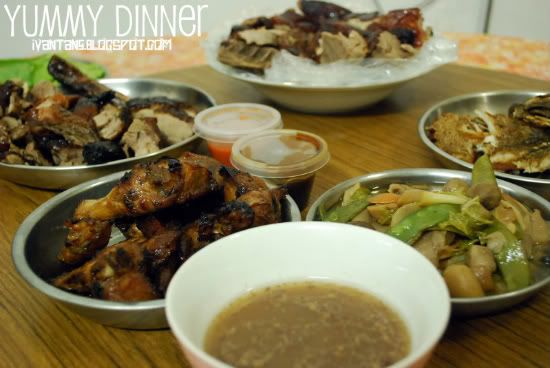 Chicken wings, roastducks, fish, vegetables and my uncle's famous's bak kut teh soup. Those are the food we enjoyed. Not to mention that the delicious roastduck was bought from Sun Yeong Wai roastduck shop situated behind Tesco.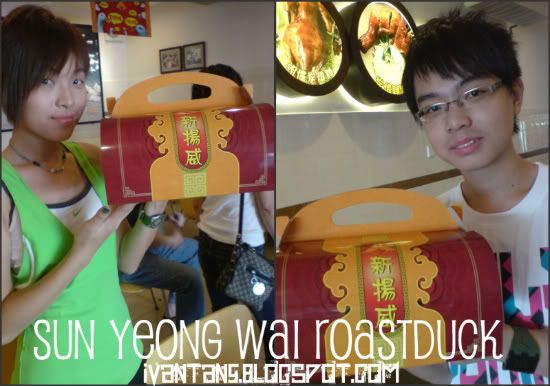 Frankly speaking, I don't know why we pose with the packaging of the roastduck. But to tell you the truth, the roastducks are extremely wonderful. The smell is so strong that I will eat the whole package if I continue smelling it. It's crispy-skin is the best in Ipoh!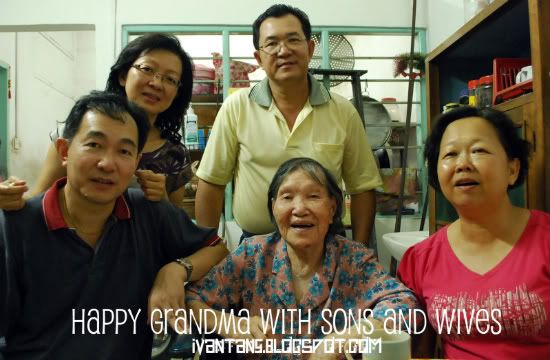 We took some group photo with grandma after dinner. She was so happy that we decided to continue snapping.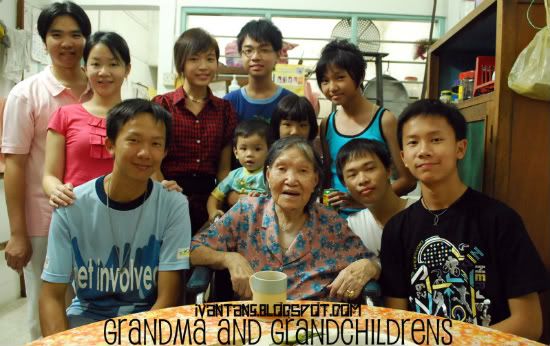 And this photo was taken with grandma and her grandchildren which includes me.

Yeah, grandma and me! I used to call her 'ah ma' which means grandma in teochew.