27 February 2010 -
2 days ago I went to Xinh Guan's house warming with a warmly heart. His new house is located at Gunung Lang area. Frankly speaking, I was shocked when I arrived. His house is so big compared to mine! Saw the photo below?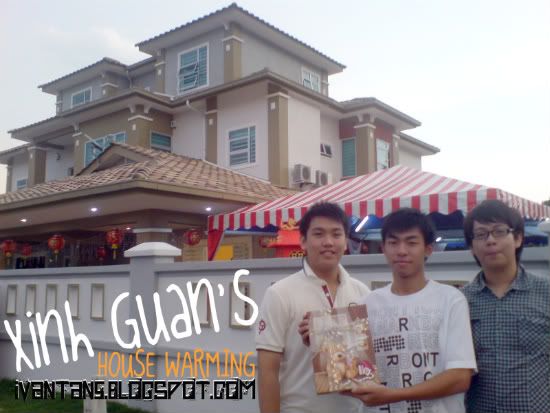 And what is so uniqued about his house? Answer: It's uniqued because it's filled with antique. Don't be surprised when you saw the photos.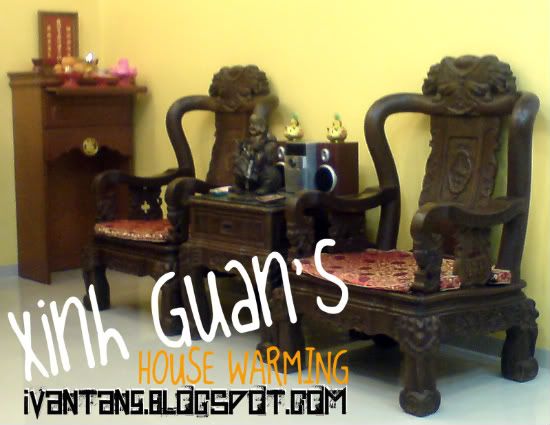 One, two, three, four...... Argh, please count for me the number of deity (神像) in his altar.

Almost everything is his house are valuable stuff. I like this smiling buddha...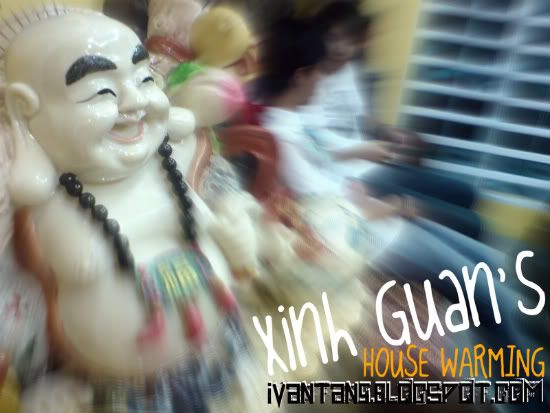 After that we went to Xinh Guan's room to chat and have some fun joking there. He played some nice songs with his guitar to suit the environment there.