31 March 2010 -
Well, this gathering is considered as a late post because it was held on 15th March which is 2 weeks back. The main reason was I've waited Eon to upload the group photo because my camera's battery has exhausted earlier than expected. LOL! Let's see, we managed to gather up to 12 persons in a table. Not bad..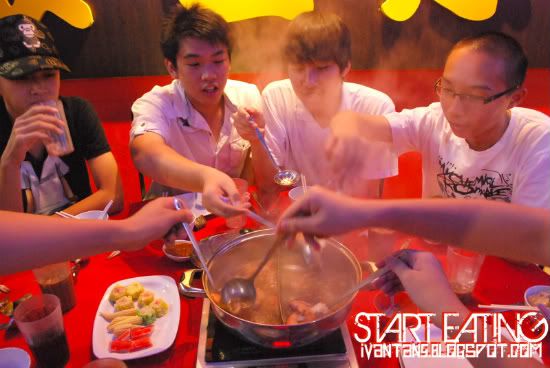 We came at 7pm and started eating around 7.20pm. The latest to arrive was Mr Tan Xinh Guan. I've only selected those shots with my friends in it to be posted here. The first photo here are Swee Kwan and Kar Ming with their 'PEACE' sign~


The next photo is Joe Hang and Vincent. Look properly and you will notice Vincent without his cap. I've posted those photo of him without cap in Facebook and tagged him but he removed all the tags. =_=''


Next, Guo Sheng and his Shew Ping. They were there for a few moment because they were rushing to Yeolde English for their candlelight dinner since its Shew Ping's birthday that day. I bet everyone will agree with me for putting the caption of 'MR DOG & MS PIGGY'. =)


After this was Teik Sum, Haw Tung and Kar Ming. See the photo after this.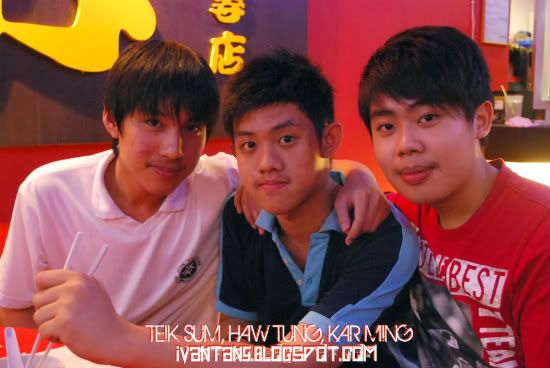 Haiz.. under 18 of age please skip this photo. Actually they were used to it since schooling time but they were not so fortunate like this time to have me snapped it! Sorry Teik Sum, Sorry Haw Tung and Sorry Kar Ming for posting this.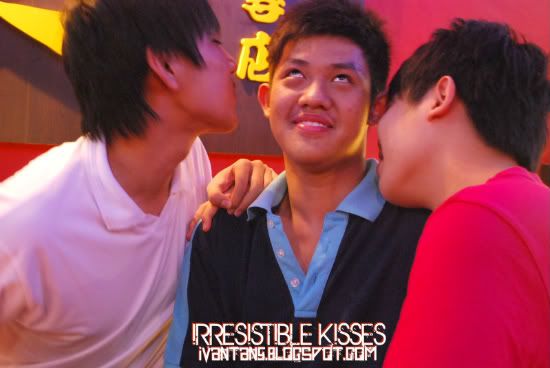 Next was Xinh Guan, Eon and Swee Kwan. Xinh Guan told me he will be going for form 6 whereas Eon is currently studying for accouting in Sunway College, Ipoh and Swee Kwan went for NS without saying babai to me. =_=''


Finally, the 4 persons that have their own personality described on the photo. Agree or totally agree?


And the main photo for this post is...


YES! Name and call it whatever you want =)