29 March 2010 -
WOOHOO, jungle trekking! Went to Gopeng jungle with my St John division 2 days ago. We went there by bus and reach Gopeng town around 9am. Then, the person in-charge from Adeline Rest House transported us to the rest house using their lorry and van =_=''


The journey from the town to their rest house took approximately 15 minutes.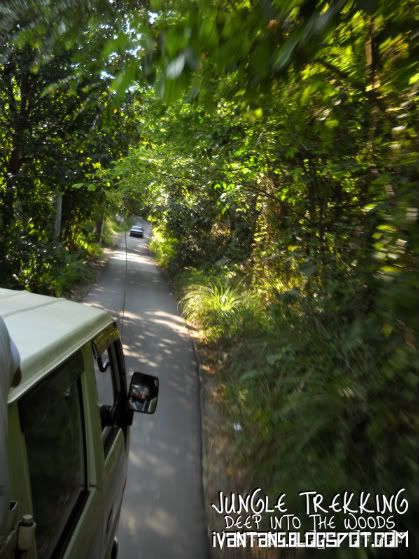 Adeline Rest House is a kampung style village. The air is so refreshing there~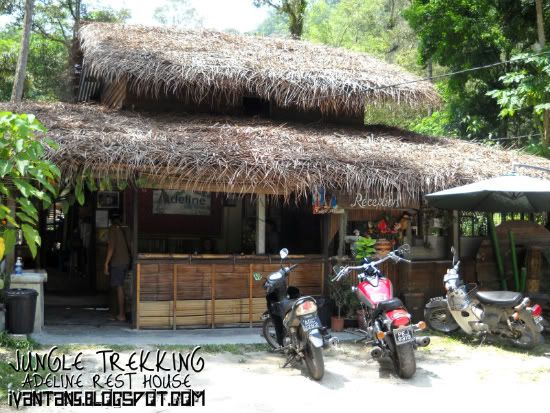 Those who went along with me were Joe Hang, Wai Hoong and Kin Ho. The 4 of us were the only seniors there.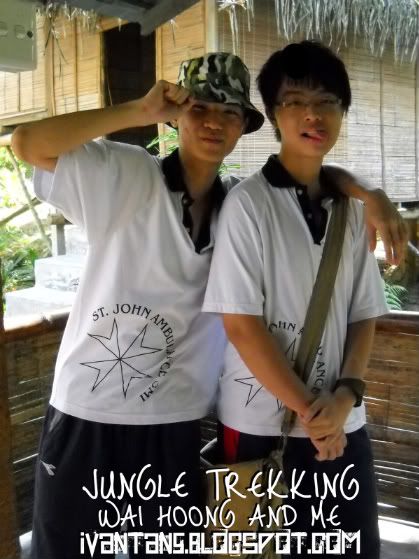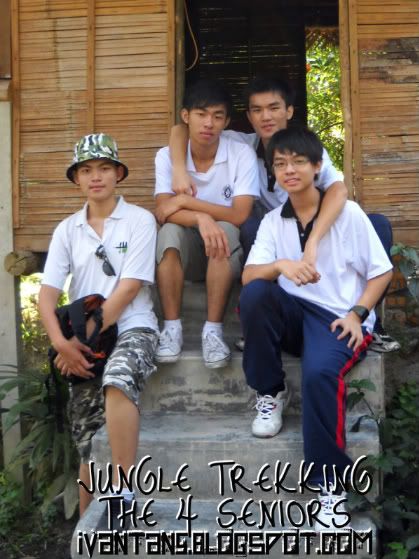 Before we departed for our journey, there was warm up session led by Mr Prakas.


After that, we were off to the jungle!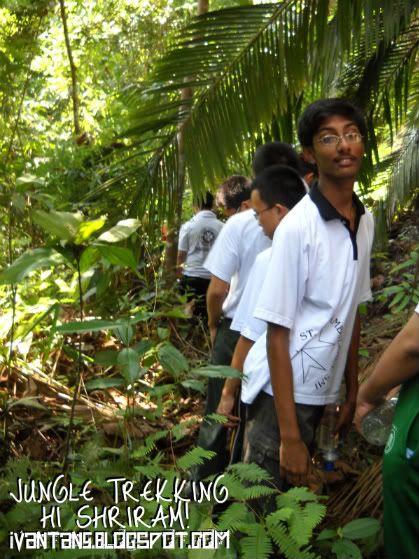 The route was not easy to walk after all. One mistake and you will fall deep down to the bottom. Not to mention the thorny plants and disgusting insects which you will never encounter except in the jungle. I nearly fall down few times due to the slippery route there.


We came to halt in front of a river.


With the assistance of the guides and a rope, we managed to cross to the other end one by one.


We were walking slowly and patiently with our sweaty body for almost 3 hours. Before we went back to the rest house, we stopped at a river bank near the road side to refresh ourselves and to clean up some dirt and remove those 'cute' leeches.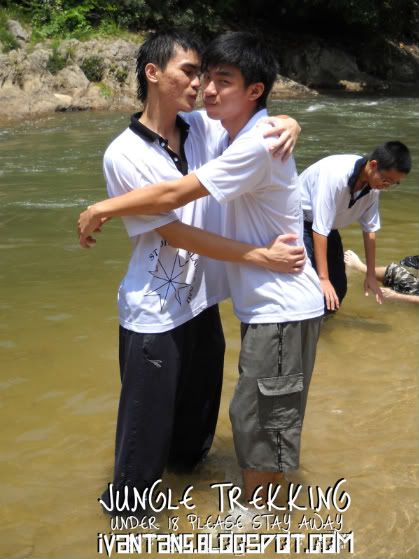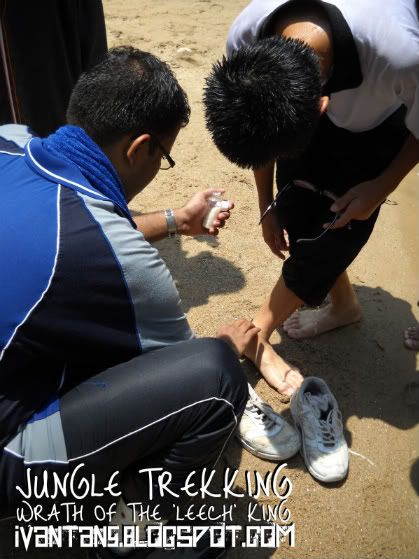 We were back to the rest house around 1pm. Lunch are provided so we took our meal there before going back to school around 3pm.


I've snapped plenty of shots during the jungle trekking and the one I would like to highlight here is...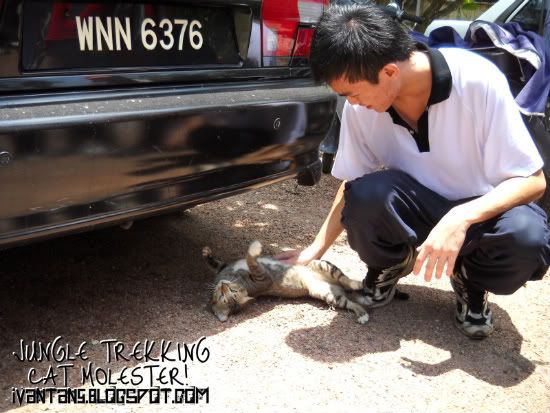 Wai Hoong the cat molester!