12 March 2010 -
SPM result day was yesterday. I went to school with a bunch of my former classmates and had out breakfast at the mamak store opposite our school. After that, I was waiting patiently at Ipoh Padang with them.
I was waiting, waiting, waiting and kept waiting. The scheduled release time of 10.00am was postponed to 10.30am. I think they did it on purpose to let us suffer from nervous breakdown.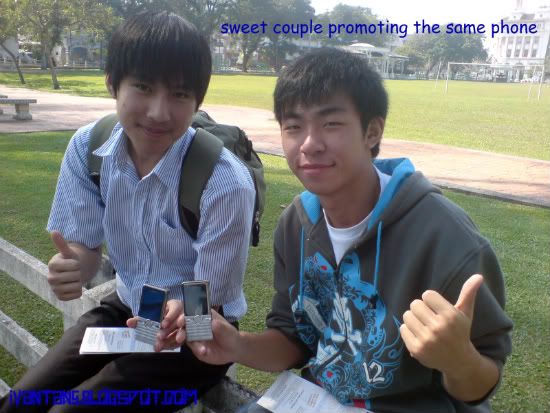 I did not snap any photos after 10.30am. My heart was beating faster than the speed of a toy plane and the sweat on my face was dropping like a tightened pipe. Nah, I was just joking. But the situation in the school hall was terrible. Everyone was lining up to get their SPM slips.
I saw my friend took the files containing the slip, some certificates and a copy of The Michaelian one by one from Cik Siti. I was nervous and afraid. I've prepared for the worst and hope for the best for the long 3 months. Finally, I walked slowly to Cik Siti accompanied by Joe Hang and some friends who comforted me. They asked me not to be scared and be calm.
When Cik Siti saw me, she clapped her hands in a sudden and showed me my slip. This reminded me of my form3 class teacher, Puan Hartini who congratulate me before I take my PMR slip. To my surprise, a string of A's appeared right in front of my eyes with some positive and negative signs. STRAIGHT A'S!!! YEA, IT'S STRAIGHT!
I was so lucky after all. I knew that I did not push to my 100% during the examination but I still managed to get some A- which is equivalent to A2 for the old grading system. It's quite weird and funny for some of you if I tell u I did not get the A which is equivalent to A1. It's only those positive and negative signs. Okay okay, here are my results:
Bahasa Melayu : A-
English : A+
Pendidikan Moral : A+
Sejarah : A-
Mathematics : A+
Additional Mathematics : A+
Physics : A-
Chemistry : A+
Biology : A-

Although I'm quite lucky and cheer up this time, but my happiness was dashed when most of my friends were sad and turned moody on the same day. Some will said it's their lucky day, some will say it's the worst day of their life. For me, of cause I'm proud of my achievement because I will get some praises and compliments from others for now.
However, this result does not guarantee anything in my far future. The same goes to everyone of you. Successful people does not necessary have a good academic achievements. Some said knowledgeable people have to work for those uneducated ones because they have knowledge and can handle various stuff and those uneducated have no knowledge at all and they have to hire people to work for them. This makes them the boss. But don't you think it's the best of both worlds when you are educated and you are the boss hiring educated people to work for you too? In this way, you wont be cheated by others too.
Anyway,

CONGRATULATIONS

from the bottom of my heart not only to those who achieve excellent results but also to those whose result met their expectation. There's one friend of mine who I wished to highlight here too.
CHRISTOPHER CHONG WENG YEW
He told me he was happy with his result although he managed to grab 2A's which is very less compared to some of you and mean a lot for some who are weak. The moment I chat with him I can feel that he was satisfied with his result and have no regret after all. His targets was..
Minimum target: Pass all
Average target: 5 credits
Maximum target: 2A's
I felt so surprise and admire him at the same time. He get all his targets done and was proud to achieve it. He has aims and goals in life. This makes him an all around winner of all.
In a nutshell, there's NO good or bad results in life. The good or bad depends on how you see it and not how others see it. You see things in your way, when you feel that you've done nothing wrong, then you will be right although the world is blaming you. If you feel that you are wrong in certain things, then you won't be right too even 10 angels are supporting you.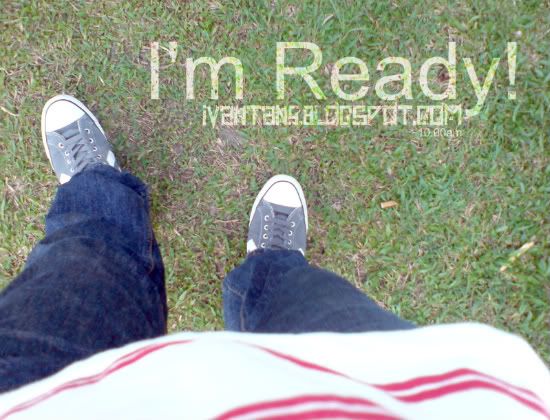 So, cheer up all of you =)