18 July 2010 -
Exactly 1 week ago, I went to school for this year's drama, The Brave One. It was a superb 3-night drama on Friday, Saturday and Sunday. Since I've my prefect duty on Saturday night, I thought I will have free access to watch the drama. However, prefects are only allowed to enter 30 minutes after the drama started and we have to go in and out the hall frequently for duties. This leaves me for watching only half of the drama.
Therefore, I decided to watch the drama again with the free tickets given to my class on Sunday night. Nobody in my class seems to be interested to watch the drama so Xinh Guan gave out the remaining 2 tickets to me and Sze Ngou.
The first part of the drama was quite boring to be frank. It was totally different from Corrinne Mah's production. This year's drama they have too much talking and lesser actions. Some said it was more like a comedy than an actual drama.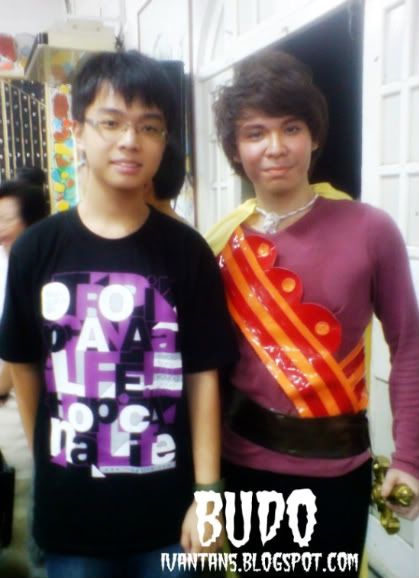 They slotted in some of the Michael Jackson's songs and Yiruma's Kiss The Rain in the second part of the play after the break. I was sitting with Yoong Xiang and his dad since some of my close friends are not around.
That's all basically. Enjoy the photos that I took after the drama for both days~