11 July 2010 - So we had this farewell party on the 30th June I think. Actually the day was the drama ticket-selling day for our class from 9.30am till 12.30pm but we stopped selling around 11.15am and the 6 groups were ordered by Xinh Guan to gather at Old Town Kopitiam opposite St. Michael's for this class gathering.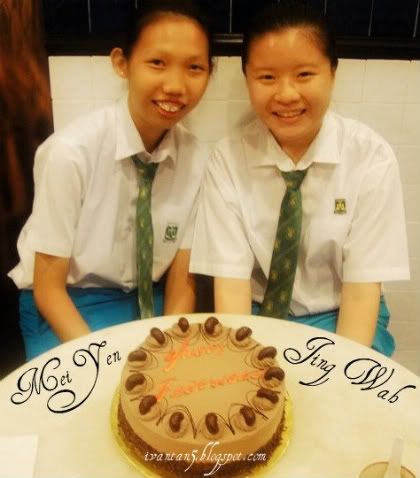 Sitting on the left is Mei Yen whereas on the right is Jing Wah. Mei Yen will be going to Sunway to study A-level while Jing Wah is still waiting for her application to the arts stream. I think most of us were present except for Jegendran because he went back to school for some photograph-taking session.
Look how happy Xinh Guan and Sandra was? LOL =D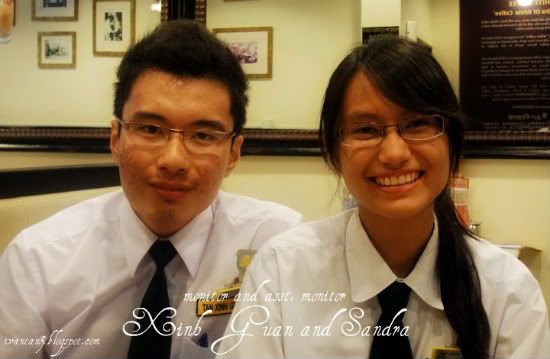 After we finished eating, all fo us decided to snap some photos as remembrance for this meaningful farewell and gathering.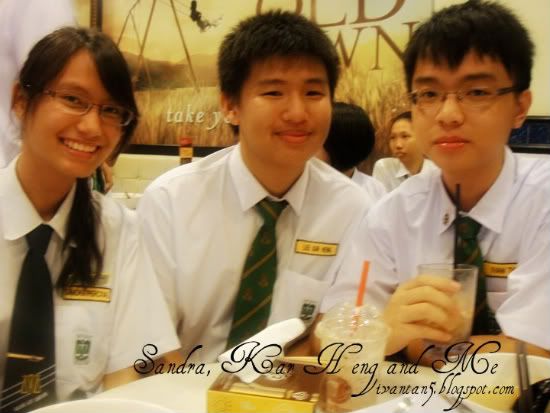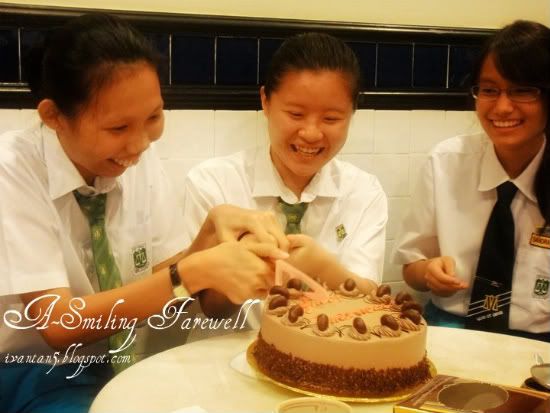 The farewell cake was the last to be brought in, cheers! Happy Farewell to both of you, Mei Yen and Jing Wah! We will miss you~